An update on the donation in Colombia!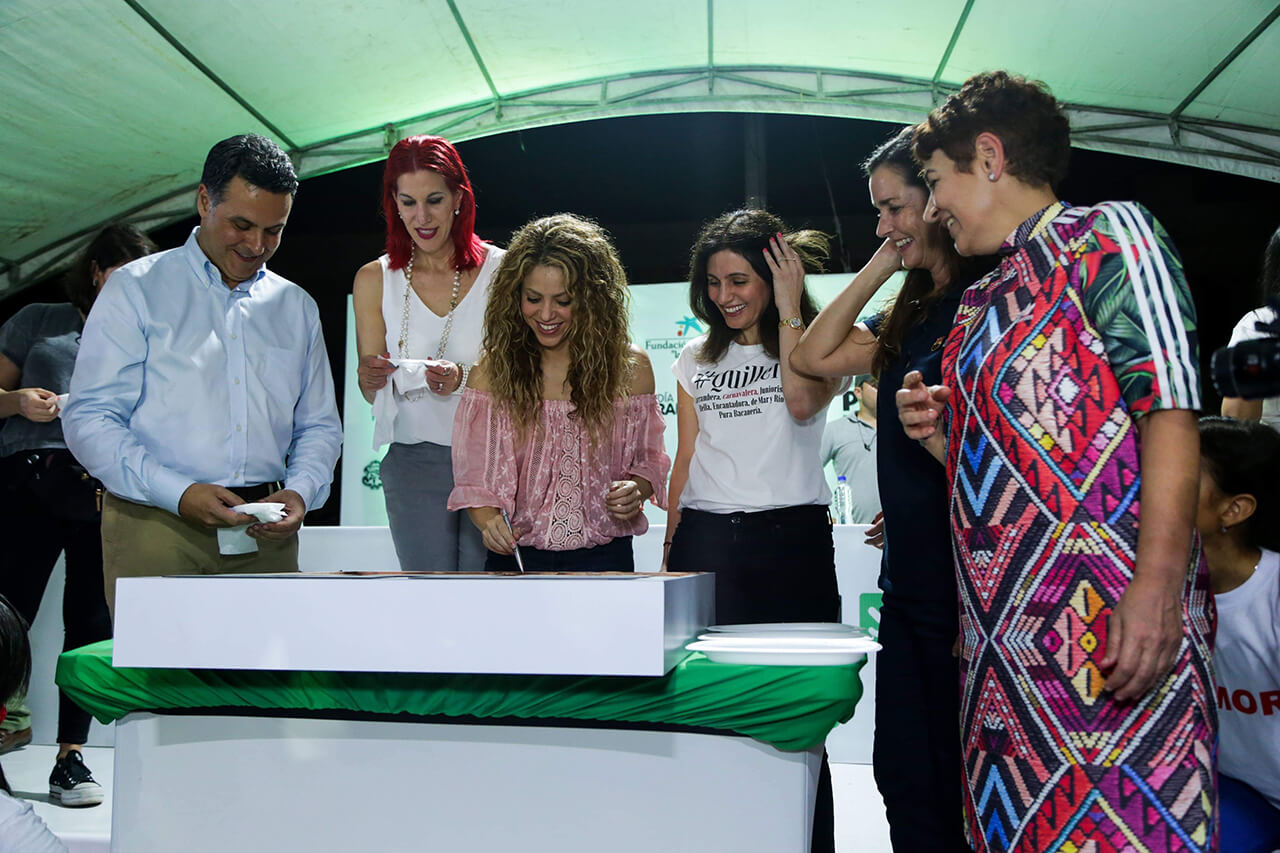 The Nuevo Bosque project
In November 2018, a budget of US$4.5 million was allocated for the construction of a public elementary school in Nuevo Bosque, a disadvantaged neighbourhood in Barranquilla, Colombia, whose population is subjected daily to the violence and rampant inequalities facing the country. The LCI Education Foundation is proud to contribute 10% of the total cost of the project (US$450,000).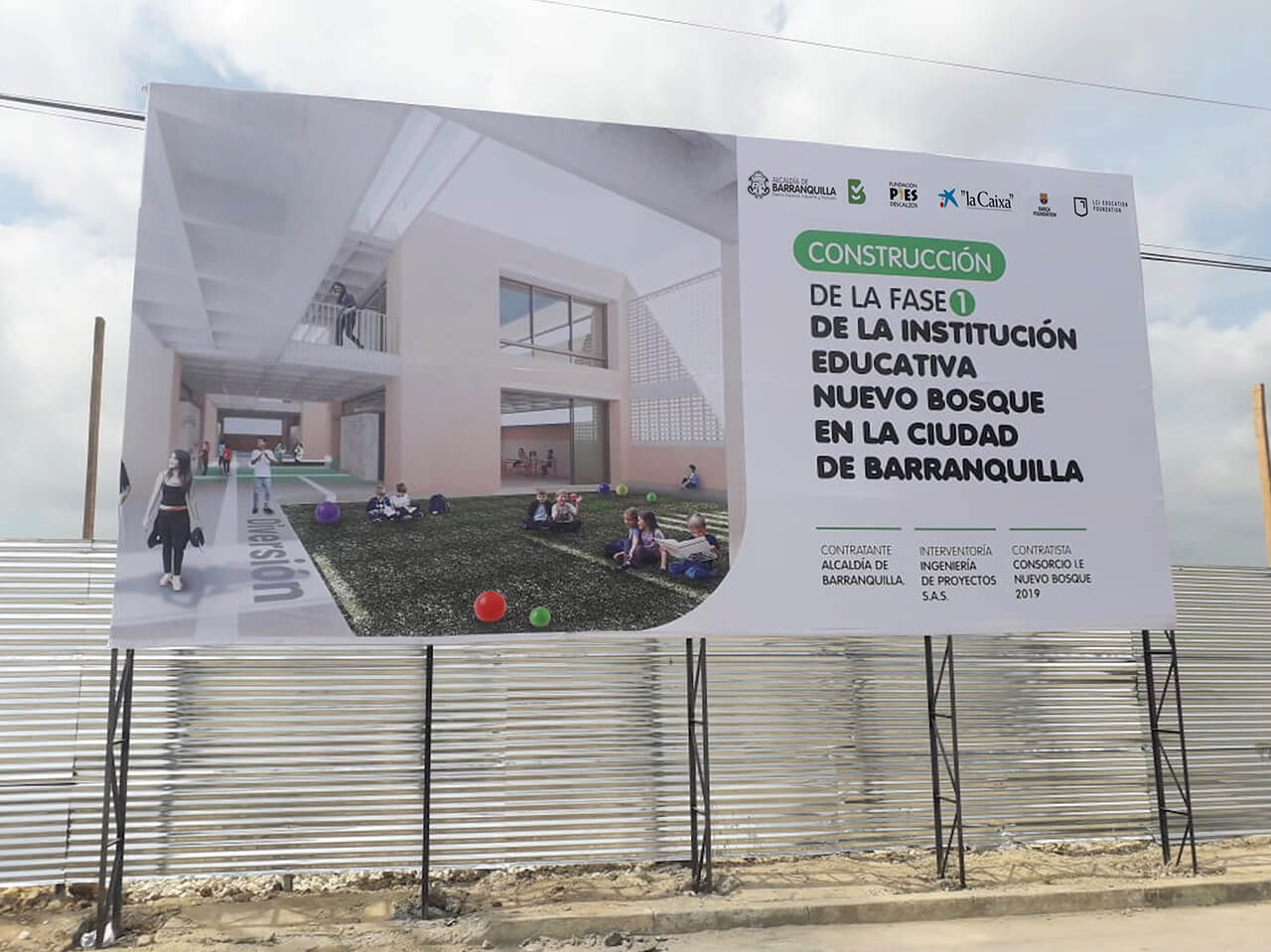 The new school, which will include an early childhood centre, will provide quality elementary education to some 1000 youths in the
El Bosque
district. Students will be able to enjoy many modern facilities, including a library, cafeteria, auditorium, gymnasium, several specialized rooms and many spaces for artistic creation. These facilities will promote the growth and development of young learners.
The Pies Descalzos Foundation
Founded 20 years ago by world-renowned artist Shakira, the Pies Descalzos Foundation ("barefoot" in Spanish) subsidizes the construction of public schools in underprivileged areas. Since its inception, this charity has provided thousands of Colombian children with quality education, including English and computer training, so that they can fulfill their dreams. By partnering with Pies Descalzos, the LCI Education Foundation hopes to benefit from its experience and the reputation of its spokesperson.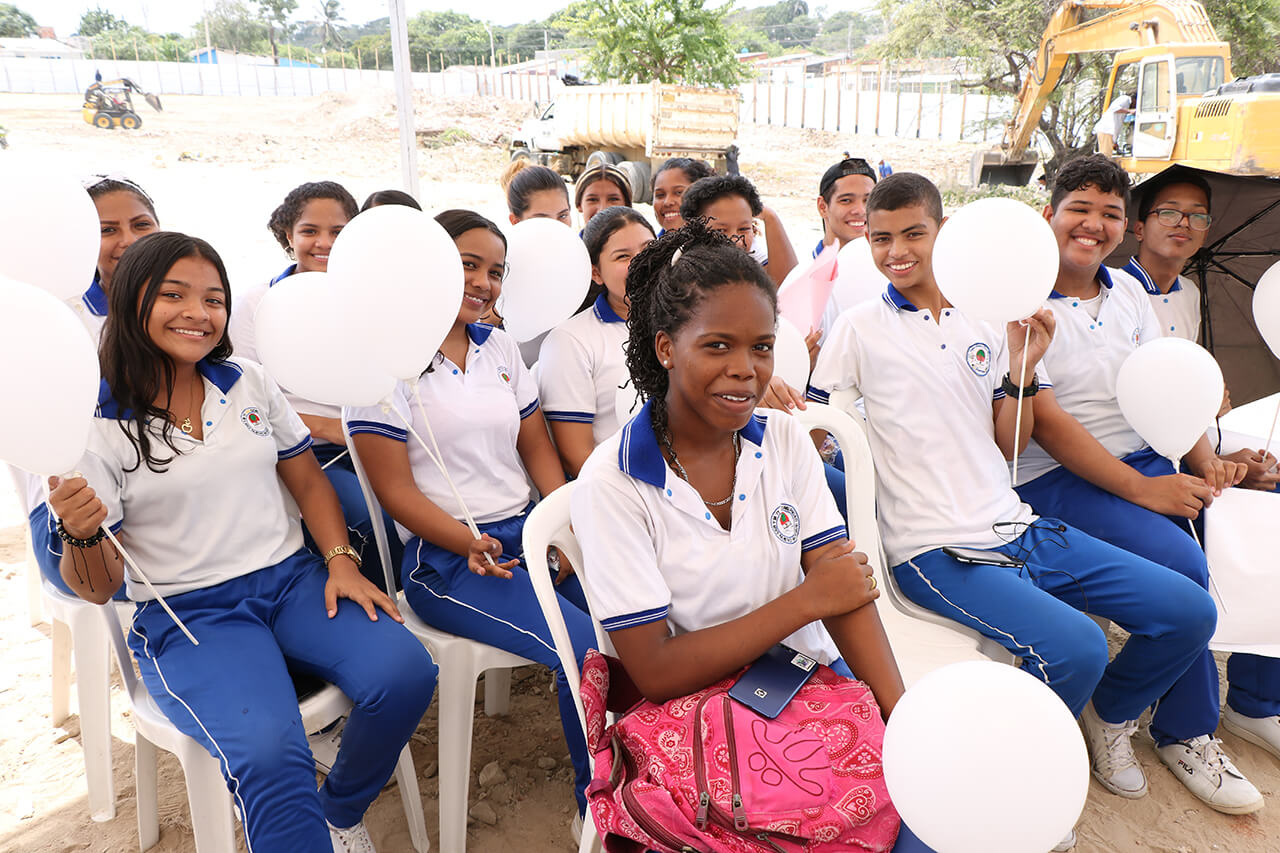 First major donation for the LCI Education Foundation
Here in Montreal, we are proud to celebrate 60 years of success with the LaSalle College campus. In Colombia: 20 years. In Indonesia: 25 years. In Morocco: 30 years. We wanted to give back to the communities that have supported us over the years, especially in emerging countries, where many children do not have access to education. The Nuevo Bosque project in Colombia was both inspiring and perfectly aligned with our foundation's mission!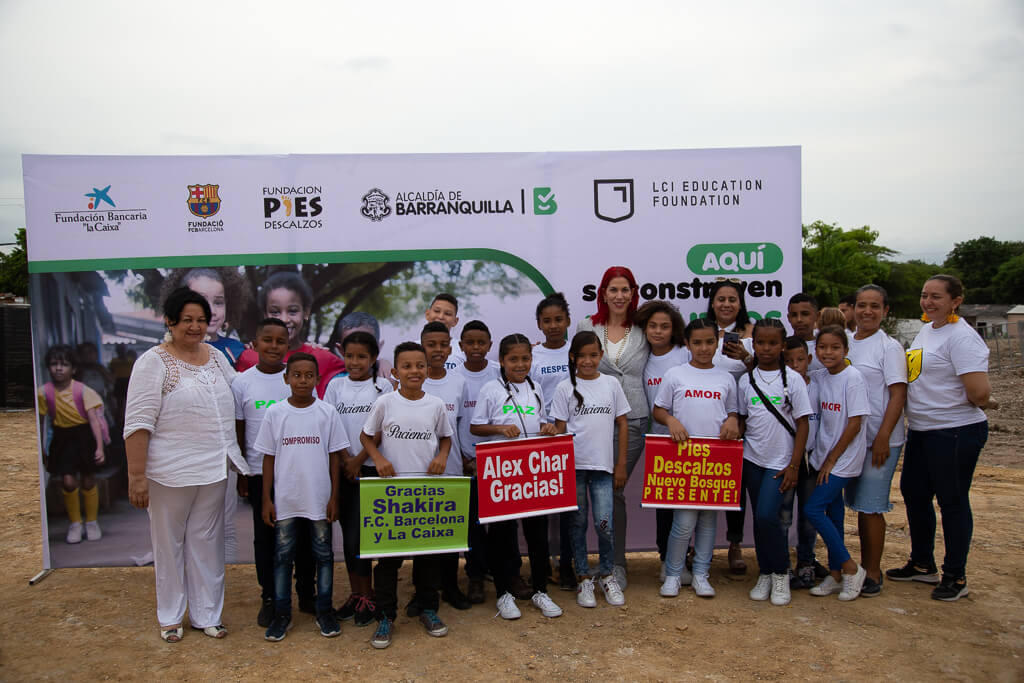 Inauguration of the construction site
On November 2, 2018, Shakira brought the project to life by taking part in the official groundbreaking ceremony. She kicked off the project alongside several sponsors and various public figures, including Alejandro Char, Mayor of Barranquilla, Xavier Bertolín, Commercial Director of the la Caixa Foundation, and María Vallès, President of the FC Barcelona Foundation.
Construction of the school
The Institución Nuevo Bosque will have a major social and economic impact on the population of Barranquilla
. Click
here
to see!