First Major Donation From the LCI Education Foundation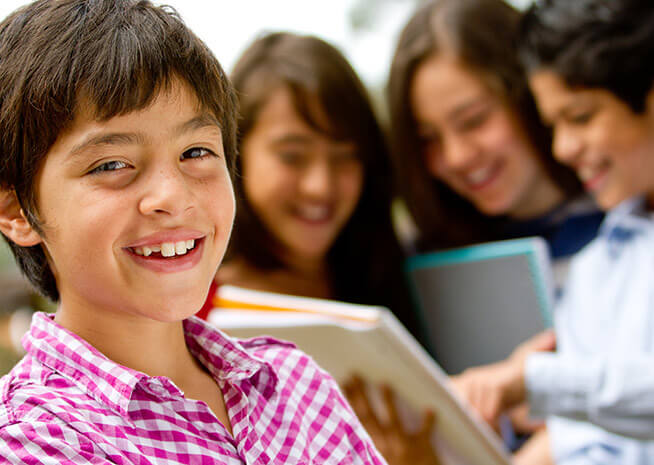 The LCI Education Foundation makes its first major donation, joining the Institución Educativa Fundación Pies Descalzos El Bosque project. This initiative is supported by the Colombian Ministry of Education and directed by the Pies Descalzos Foundation in partnership with the Obra Social La Caixa and the FC Barcelona Foundation. This partnership represents a total investment of 4.5 million USD for the construction of a public primary school in a disadvantaged area of Barranquilla.
One thousand youth in the El Bosque neighborhood will benefit from this project. Building the school will also provide the local population with an early childhood center capable of serving 300 children aged 5 and under. The establishment will span approximately 64,500 square feet and will include sufficient spaces to ensure proper skills development for its future students, such as a library, cafeteria, auditorium, special rooms, game areas, spaces for technology, art, and music, and sports rooms.
This is the first major project with participation from the LCI Education Foundation. "We want to actively participate in communities where our network exists, not only in Canada but everywhere we have campuses. This year we are celebrating the 20th anniversary of LCI Bogotá, a member of LCI Education. Therefore, it was only natural to invest in this inspiring project, together with major philanthropic partners," said Claude Marchand, CEO of the LCI Education network.
The construction of this school will be directed by the Pies Descalzos Foundation, a Colombian charity founded by world-renowned artist Shakira. A representative from the Pies Descalzos Foundation said, "We are committed to quality public education. We achieve this goal with the permanent support of teachers and managers, and the construction of decent and adequate spaces for education." This objective pairs perfectly with the LCI Education Foundation's vision, which aims to promote youth literacy and student retention.
Thus, the funds will come from various sources such as fundraising from student projects throughout the LCI Education network, corporate donations, contributions from members of the network, student dues and other voluntary donations.
About LCI Education Foundation
The foundation is a social participation program through which all students can offer their time, talent and effort to help improve and change the world. The foundation's primary mission is to promote student retention. Also, it is committed to giving back to countries, where the LCI Education network is present, by focusing on children's literacy.
About LCI Education Network
Present today on 5 continents, the LCI Education network consists of 22 select higher education institutions, and some 2,000 employees offering instruction to over 12,000 students throughout the world each year. From one country to the next, LCI Education favors the harmonization of its programs, which makes for greater flexibility, better control over the quality of its services, and deeper respect towards the various cultures it works with.